I have found that there are good times to wear men's spandex swimwear and there are bad times to wear them. The good times, for me anyway, have always been in the middle of summer when there are literally hundreds of people out on the beach. In fact, the more people that are on the beach the better it is for me to wear my spandex. It is almost like there are so many people out there that they aren't paying attention to what everyone else is wearing and I can blend in with everyone else. I don't mind people noticing what I am wearing at all, but sometimes it does get rather annoying.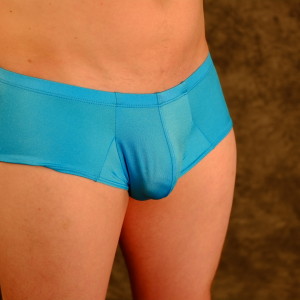 The bad times for wearing spandex swimwear usually happen in the middle of winter for me. It is still warm enough where I live to go to the beach and plenty of other people are always out there with me. But when they see me wearing my spandex, they all think that there is something wrong with me. I find it funny that these same people wouldn't give me a second look if they would see me in the middle of summer wearing the exact same thing on the beach.
It just goes to show you that there are a lot of people in the world that think wearing spandex swimwear is perfectly okay as long as you are doing it the way they think you should be. I don't hold to that thought process, though. I think you should be able to wear whatever you want whenever you want to and no one should be able to tell you any different. I think the world would get a long a whole lot better if people started to live by that little rule. I know I would be a lot happier in my life if I could wear my spandex whenever I wanted to without people getting all bent out of shape because of it. That is a day I look forward to with great anticipation.